My favorite part of becoming a mom is how it has better enabled me to interact with all of the sweet families who get in front of my lens.
This beautiful boy was just a few months older than my daughter and I felt so much better equipped to handle everything that came our way this session! We took lots of breaks, had a few snacks, and worked hard hard hard to get these smiles. But this dude is actually incredibly smiley and by the end, was so happy to simply sit in the ocean and play in the sunset.
A session I'll never forget. Thank you, Zupan family!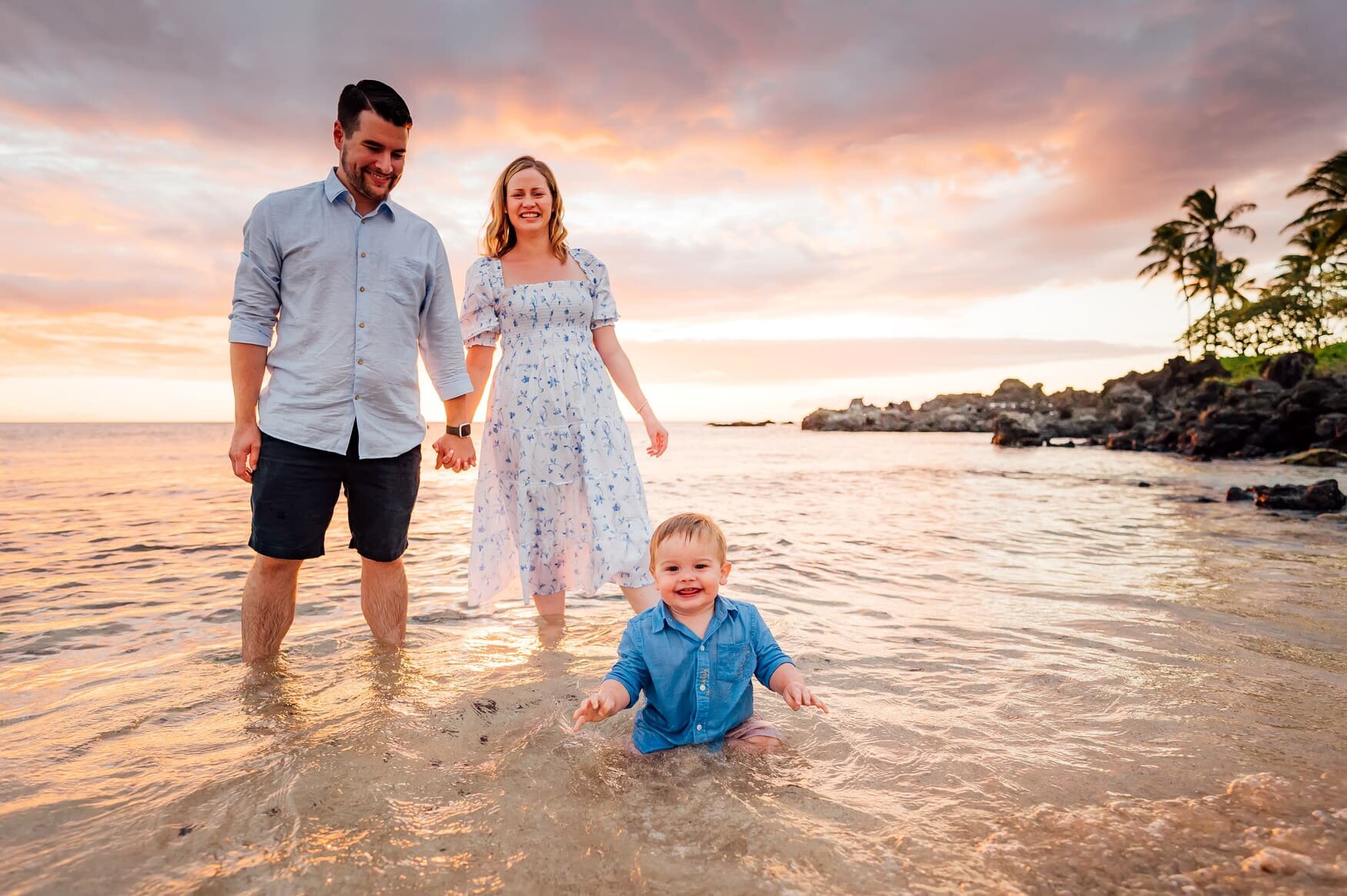 Interested in booking a Hawaii Vacation photo session for your family vacation or to celebrate a special milestone? I would be so honored to work with you all to capture your family visit to Hawaii with a stunning sunrise or sunset photo session on one of the beautiful beaches on the Big Island, Oahu or Maui. I'd love to capture memories you'll cherish forever!
YOU MIGHT ALSO LIKE