I love having a Maui team of family photographers! Pre-Covid, I would happily island hop for sessions and absolutely adore Maui. But post-Covid and now with a young baby, traveling even just for a day is harder than ever.
Expanding my team to include Maui locals was such a blessing and the idea has worked out wonderfully. My Maui associate team is familiar with the island and all of the best beaches for your family photo session. Maui at sunrise is still the best time for your family session – just look at these beautiful sunrise photos taken by photographer Jess on Maui!
The best part about working with us? Our team specializes in families. We don't just dabble in family photography. Photographing families on vacation is our JAM. You'll be in great hands working with our team, no matter the island!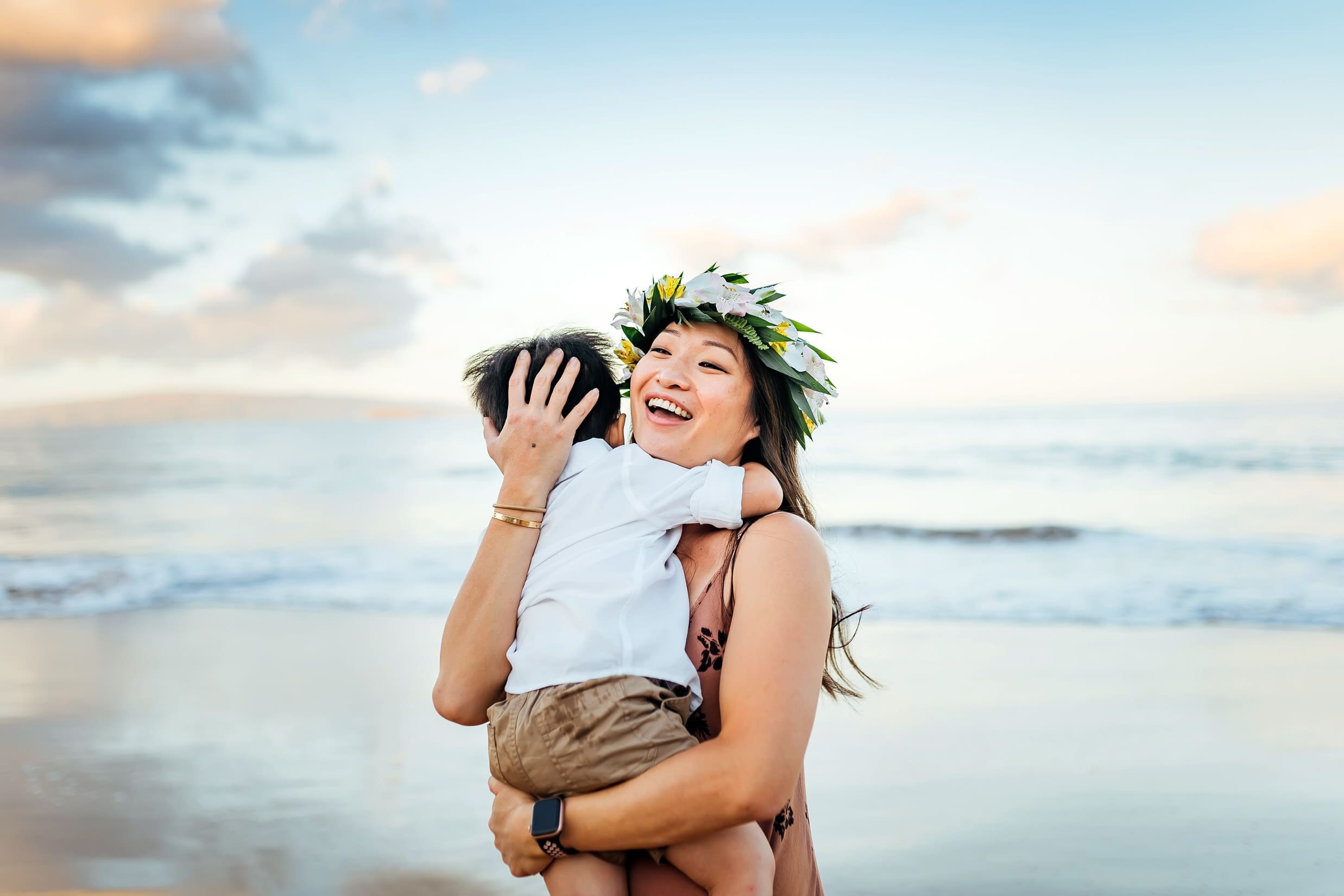 Interested in booking a Hawaii Vacation photo session for your family vacation or to celebrate a special milestone? I would be so honored to work with you all to capture your family visit to Hawaii with a stunning sunrise or sunset photo session on one of the beautiful beaches on the Big Island, Oahu or Maui. I'd love to capture memories you'll cherish forever!
YOU MIGHT ALSO LIKE