Looking for incredible photography to capture your Maui family vacation? You can stop looking 😉
We have a team of Maui Family Photographers
Wilde Sparrow Photography began as a one-woman show, but in 2020 I knew I wanted to bring my signature session experience and stress-free Hawaii photo sessions to even more people. And in the world of Covid and having a new baby – travel wasn't in the cards. So I began my search of some talented Maui photographers. My team of Maui family photographers take my training and their intimate knowledge of Maui (because they all live there!) to bring you a stress-free beach photography session you'll cherish forever.
Work with Local Maui Photographers
An easy way to directly support the Maui economy is by working with locals. My Maui family photographer associate team is familiar with the island and all of the best beaches for your family photo session. Not only that, if you're looking for dinner recommendations or some island tips from a local – it's as easy as asking! Or if you're still in the planning stages of your Maui vacation, check out our favorite resources:
Sunrise Maui Family Photos
Maui at sunrise is still the best time for your family session. Why? Well, the secret is out on Maui (ha! you already knew that!) and it is extremely popular. And even more surprising – everyone goes to Maui to enjoy the spectacular beaches. Which makes finding a not-so-busy beach area for your Maui family photos pretty challenging. Sunrise is the answer. Take advantage of not being used to the time change and book a sunrise session early on in your Maui family vacation. At sunrise, the beaches are practically empty!
We can't wait to see meet you for your Maui family photos!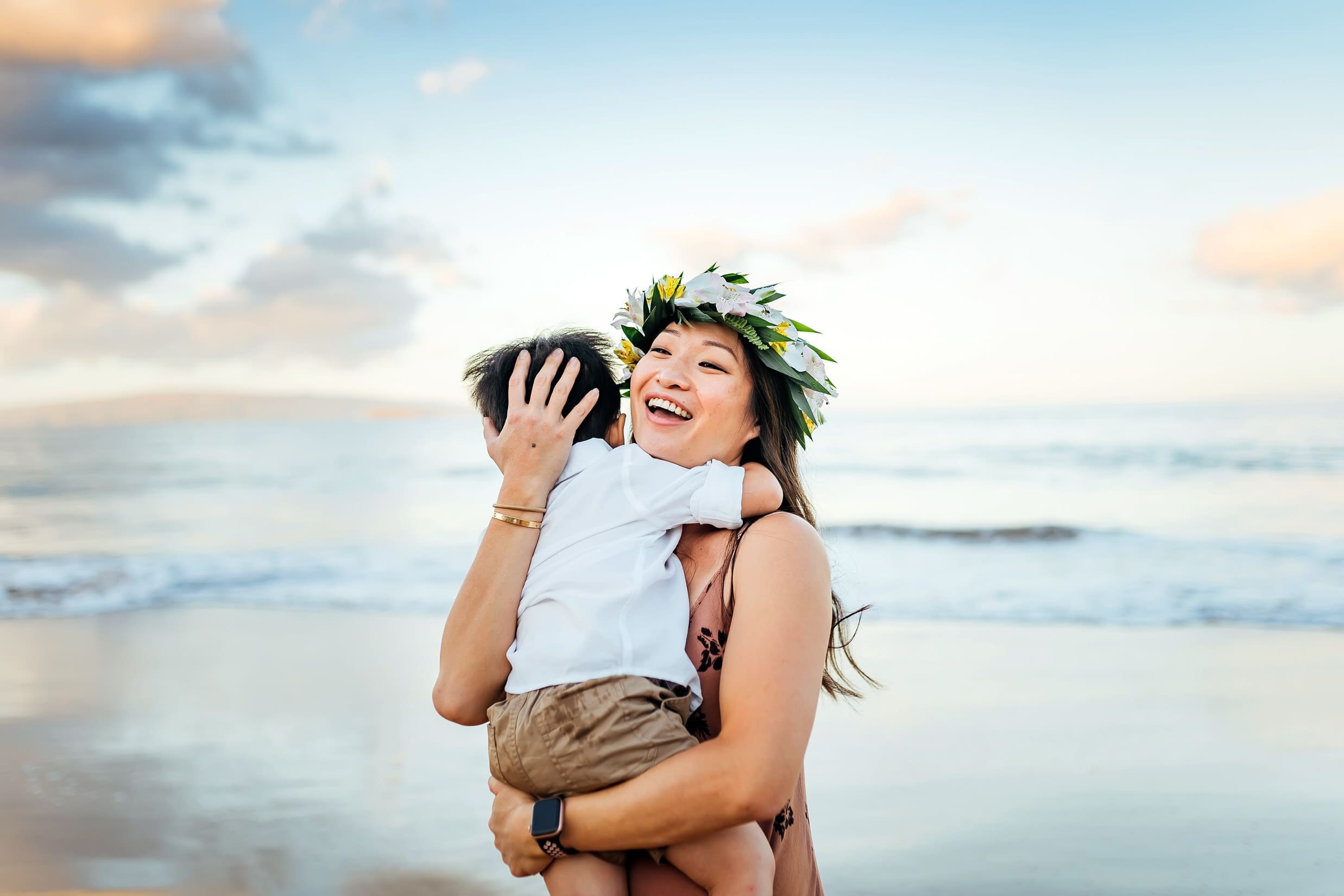 Interested in booking a Hawaii Vacation photo session for your family vacation or to celebrate a special milestone? I would be so honored to work with you all to capture your family visit to Hawaii with a stunning sunrise or sunset photo session on one of the beautiful beaches on the Big Island, Oahu or Maui. I'd love to capture memories you'll cherish forever!
YOU MIGHT ALSO LIKE