So you have a family photo session on the beach planned? How exciting! First, you should know that planning beach family photo outfits is not as complicated as it sounds. And my #1 guideline for selecting outfits is to make sure you are comfortable and feel great. For little kids – give them a choice between two outfits of your choosing to have some agency to help them own their outfits. Most importantly – you're at the beach, so expect someone to get wet. That is part of the fun! Bring a backup outfit and towel just in case, and you'll be good to go!
Beach Family Photo Outfit Guidelines
Pick 1-2 colors plus a neutral and dress everyone in those colors only.
Soft pastel colors work best on the beach. Soft pinks, blues, and ocean greens photograph beautifully.
Only one patterned outfit per group. YES, this includes striped shirts for me.
Speaking of men – if they tend to sweat a lot, wear a solid colored shirt for the best chance at your photographer fixing sweat stains in post-production. Better yet – bring a second shirt to change into halfway through. No shame!! This is very common.
Dress mom first and plan everyone's outfits around what mom wants to wear and feels best in.
To see more tips on what to wear for your beach family photos, see our most popular blog post here! https://wildesparrow.com/what-to-wear-for-your-hawaii-family-portrait-beach-session/
Beach Family Photo Outfits for large groups
The rules are a little bit different for larger groups. You want to make sure not only the entire family looks great together, but that each individual family group also looks great. I would still stick with the rule of limiting patterns. Imagine a photo with all of the little cousins together, but each kid is wearing a different floral pattern? Immediate clash, even if they are in the same color family. With large groups – neutrals are your friend! You can still pick 2-3 colors, but try to keep them the same saturation level. For example, there is a BIG difference between bright blue and soft blue, neon green and ocean green. So going with an all pastel color pallette, even if the colors are different, will set you up for photo success.
Here are some examples of large group sessions where they *chefs kiss* really nailed the outfits!
How to Book your Hawaii Photo Session
Ready to work with us? We can't wait to meet you! Our Big Island and Maui team book up very fast, so please reach out at least 1 month before your session date here, and we'll get back to you within 24-hours! https://wildesparrow.com/contact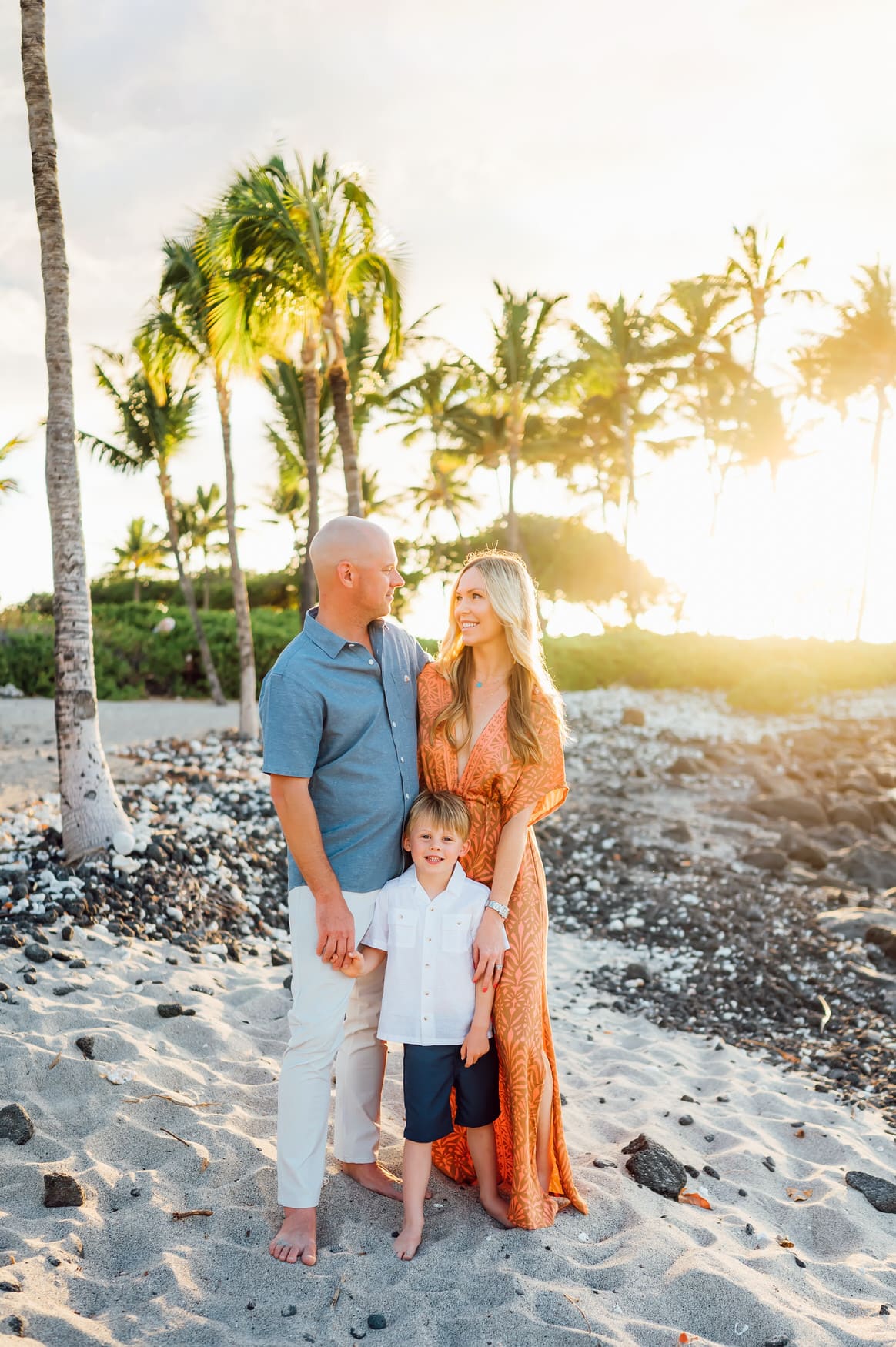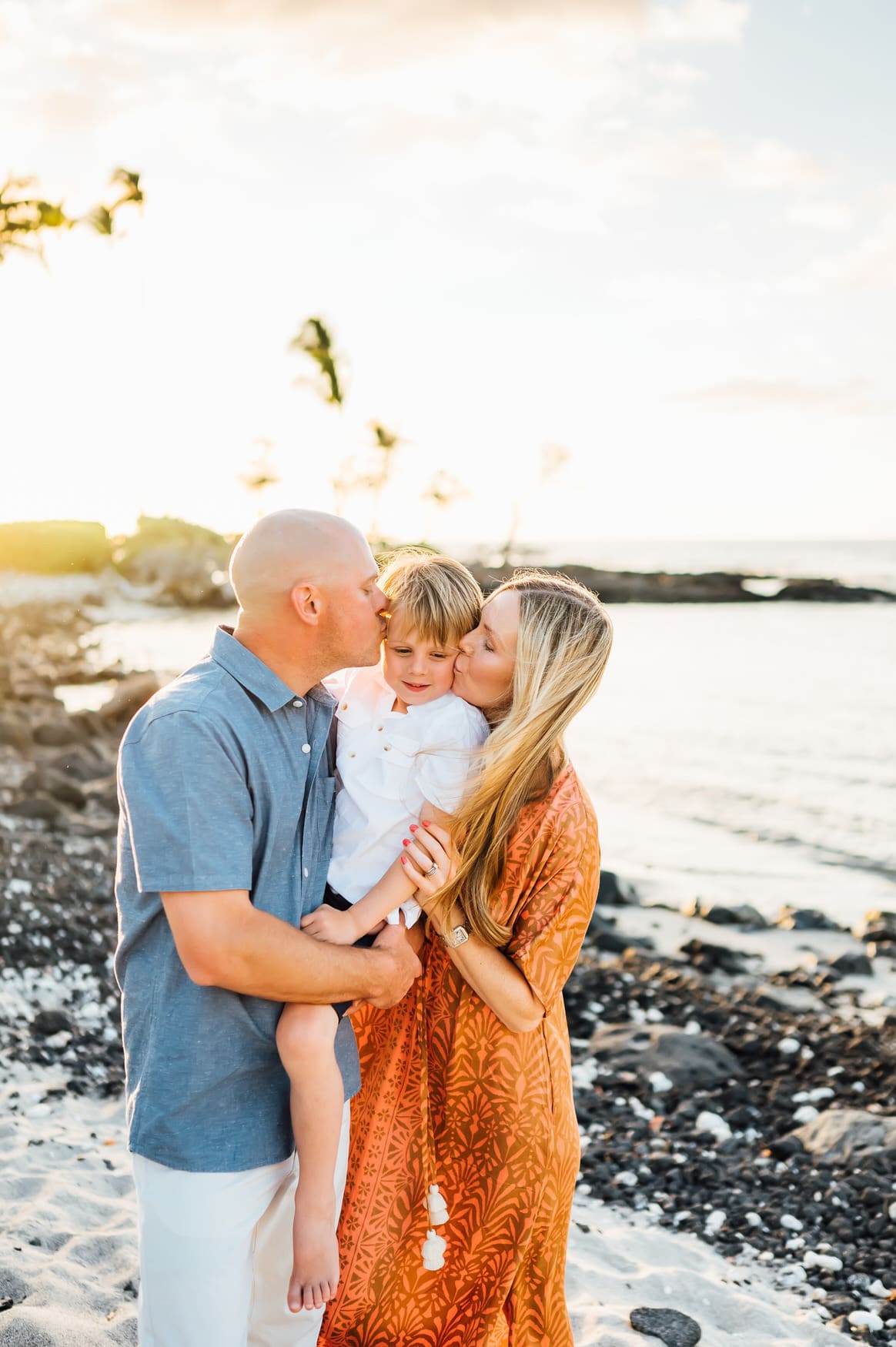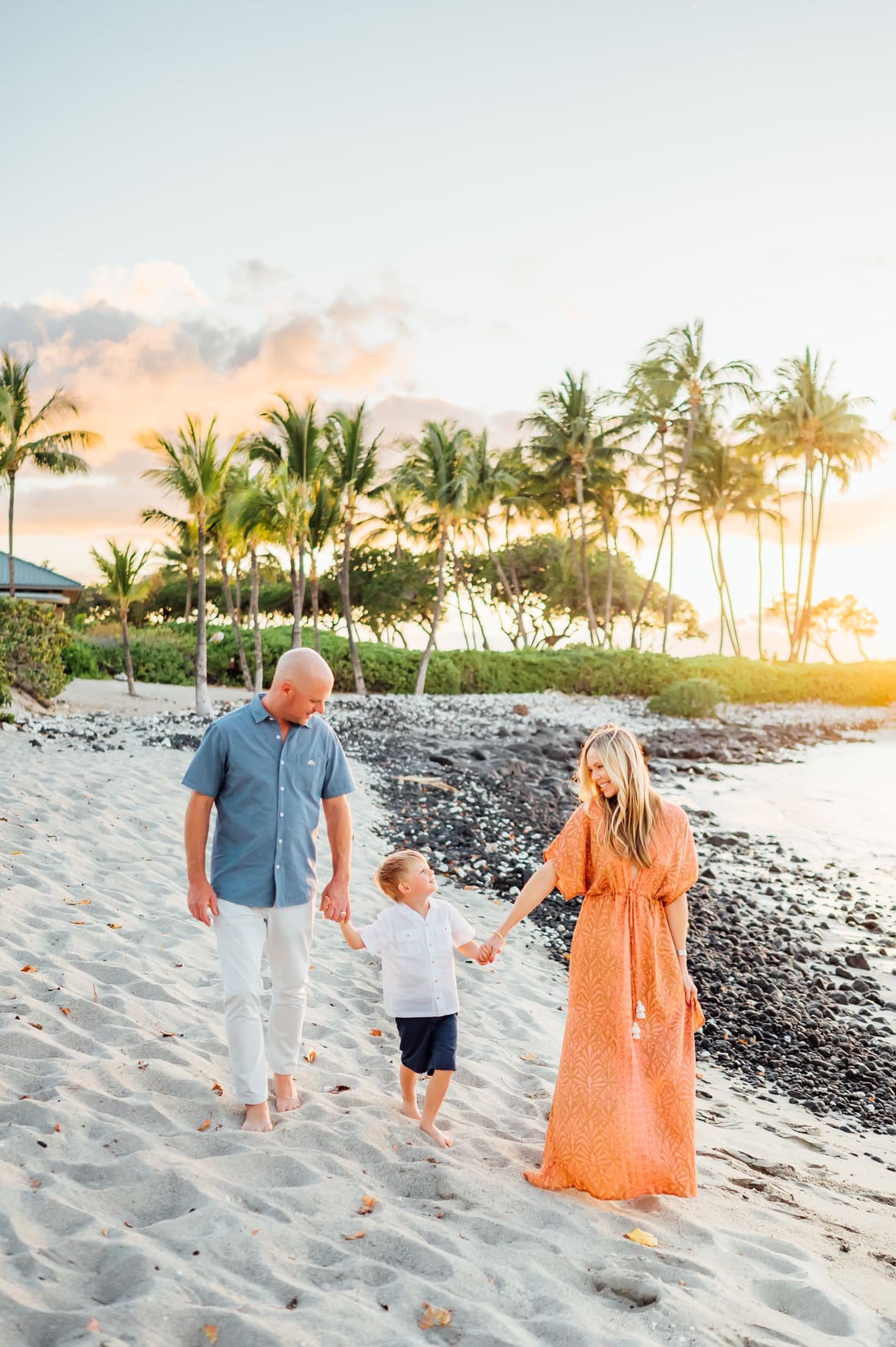 You Might Also Like: